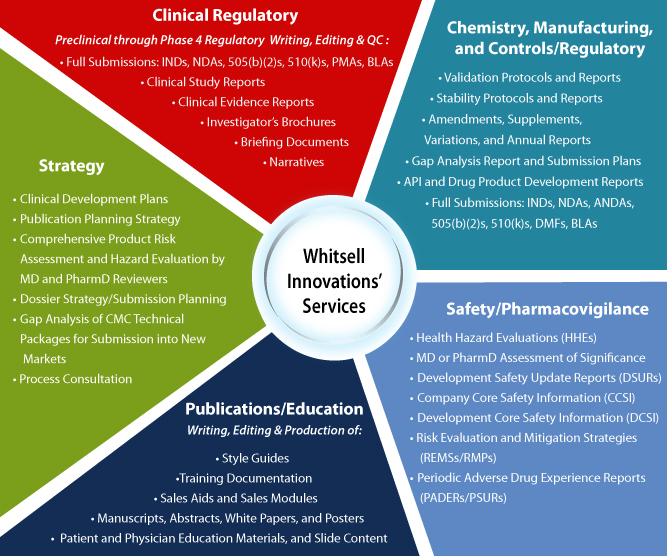 We Speak Science℠
Whether a project requires a clinical protocol in a specific therapeutic area or consultation on a validation protocol for a chemistry, manufacturing, and control (CMC) process, WI offers a uniquely integrated approach for communicating complex corporate and scientific messages. At WI, we provide pharmaceutical, device, and biotechnology clients with a full spectrum of comprehensive services accommodating any writing need. Our approach capitalizes on the expertise, education, and industry experience of WI's team of medical writers and group of CMC specialists. We provide clients with a wealth of industry resources and the skills to deliver projects as promised.
Our Team Is Your Team
Collaboration and communication are key tenets of our process. Whether we are tasked with preparing full submissions to the FDA or international regulatory agencies, editing a single document, or performing a gap analysis of a technical package, our writers and consultants seamlessly engage with client teams to ensure the comprehensive, timely completion of each project.
Committed to Client Satisfaction
As a boutique group, WI offers superior customer service and a commitment to individualized attention.